Making Last Mile Delivery a First Priority in your Organization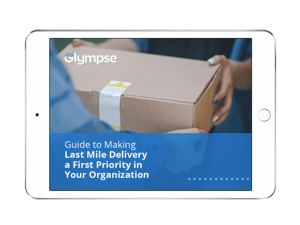 Free Guide
Last mile delivery can be defined simply as the literal "last mile" of delivery. But it's much more than that. Customer expectations for their deliveries are rising, and if you aren't focusing on the last mile experience, you're losing out.
Download this free guide and learn about last mile visibility including:
Why your organization should be focusing on last mile delivery
Last mile delivery costs, challenges, and communication
Tracking last mile delivery and logistics
and more!
Submit the form to get your copy of the last mile delivery guide.