Five Steps to Improve Field Service Customer Experience
Free Expert Guide & Checklist Download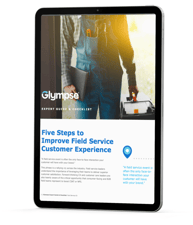 Field service can be the only time your brand interacts with your customers face-to-face. That interaction can make or break your customer retention. So how do you ensure that experience is positive?
Download this free checklist & guide to learn how to:
Identify who your customer is
Understand your customer's expectations
Use location services to improve the customer experience
Submit the form to get your copy.