A Revenue Generating Guide for Field Service Leaders
Free eBook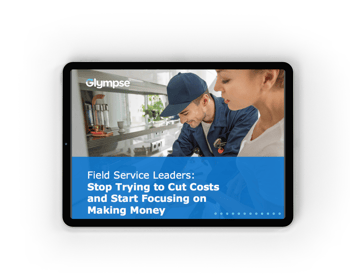 Stop focusing on cutting costs and direct your efforts to driving better customer service. As field service leaders, customer service can create the path to higher customer retention, better margins, and increased revenue.
Download this free eBook to learn how to:
Increase revenue by enhancing your field service interactions
Become a change agent in your organization
Identify field service initiatives with revenue generating potential in 3 easy steps
Submit the form to get your copy.