4 Steps to Survive the Fast Casual Digital Ordering & Delivery Revolution
Free How-To Guide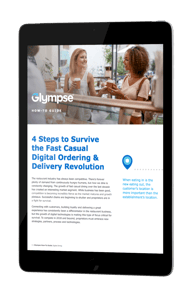 Connecting with customers, building loyalty and delivering a great experience has consistently been a differentiator in the restaurant business. The growth of digital technologies is making this type of focus critical for survival.
Download this free how-to guide to learn how to:
Commit to digital ordering
Develop a strategy or order fulfillment
Exceed the modern buyer's expectations
Reduce risk and friction
Submit the form to get your copy.