Using Last Mile Services to Bring Your Contextual Marketing Program to Life
Free Guide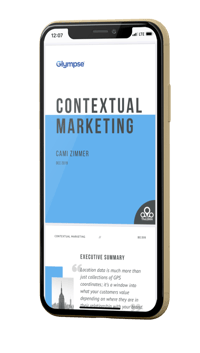 The crux of contextual marketing is bringing your message to your customers at the moment when they are prepared to accept it.
When you use location data to improve your contextual marketing during last mile service, you can connect with your customers in ways that improve the experience for them and maximize marketing ROI for you.
Download this guide to learn:
Opportunities for marketing in last mile service
How to maximize revenue through contextual upselling
Ways to increase engagement with your brand
and more!
Complete the form to get your free copy of the guide.